50TH ANNIVERSARY CELEBRATION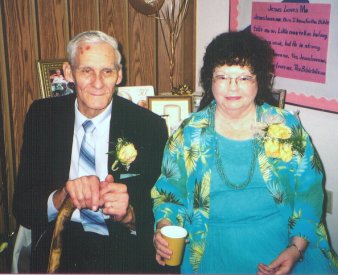 Mom and Dad Patterson on July 1, 2001. Actually, they met on July 1 50 years ago, but married on December 6. We decided to celebrate now because the weather might be a factor in December and we didn't want to risk not having a great celebration.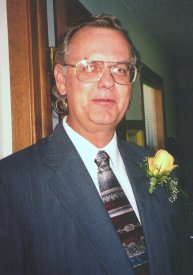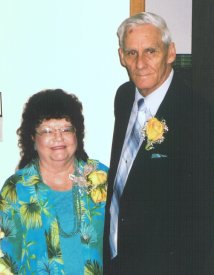 I cannot believe I didn't get a picture of the beautiful gold cake my aunt Mary Kay made. But here are mom and dad getting ready to cut it -- I think I cut the cake out of the photo, telephotoed in too much I guess. Ken looks pretty good decked out also.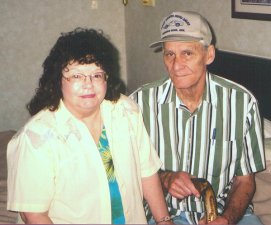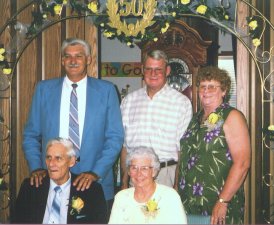 Here's mom and dad exhausted from the day before and getting ready to drive back to Rogers. The other picture is of Dad with his siblings: Ed, Jim, Shirley, and Lillian.
Roy and Misty are in the first picture. They enjoyed themselves. Misty was a great help. I'm soooo glad they made it down. We had never met Misty before, but she is really sweet. The other picture is my brother Steve, with Aunts Mary Kay and Micky, and Uncle Maurice, Micky's husband, lounging at the hotel. Susan, brothers, Mom and Dad are below.

Top of Page | Home | Ken | Susan | Dallas | Wes | Tim | Roy | Lily | Easton
© 2005 Susan K. Clow