Happy Holidays and Season's Greeting!! Can anyone believe it's already 2009! Where has this year gone!! We are really enjoying country living and Ken has his tractor while I have my horse. In March we bought Sugar, a Missouri Fox Trotting Horse, that had never been ridden. Therefore, I've spent a lot of time training her. Ken's tractor was trained at purchase, which was probably better, LOL! We can only get another horse if he gets another tractor! We've spent a lot of time at home this year when not at work—and we do a LOT of yard work! We hike around the woods, plus spring and early summer were spent fencing and barn raising. Fun (not)!
Ken and Don Baack have a new book contract, Marketing Management. Also, the 4th edition of their advertising book was just released. I joined two Missouri Fox Trotting Horse associations and am more active in our new church. Training Sugar has gone well, if slowly—no bucking wanted!!!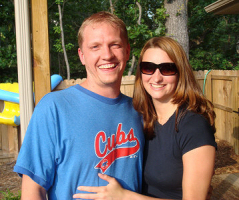 Dallas and Lauren got engaged and are getting married Feb. 28 in Kansas. We will be very happy to welcome Lauren into the family! Then in March, they and Wes and Tiff are leaving on a two-and-a-half year sailing trip around the world.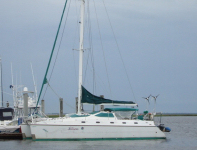 Exciting but scary—modern-day pioneers!! They will be maintaining a web site/blog at: http://www.puravidasail.com (not active) for anyone interested in reading about their adventures. We wish them all the best on this once-in-a-lifetime venture! I guess you could say all of them are taking sabbaticals from their careers, but what a great experience to have!!!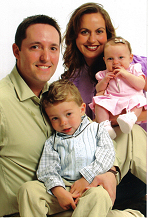 Tim and Heather are doing fine and enjoying their expanded family. They have an active social and church life and Jackson is quite the big brother. Harper is walking all over the place and lets brother distract us while she gets into everything. Cute!!
Roy recently moved to Fayetteville and is working as a computer lab technician at the University of Arkansas. He rented a town house with his cat, Lucy, and his step-brother, Barry, plans to move in soon. Roy hopes to finish his degree at UofA.
Lily and Toni love country life and being able to interact with (chase) the wildlife. Lily has some leg problems, but is always ready for a walk in the woods.
Best Wishes for 2009 from
Ken, Susan, Lily, Toni
and Sugar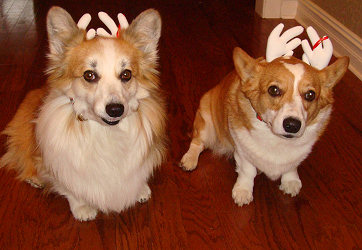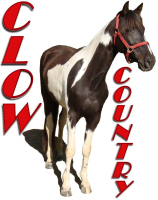 ken@ksclow.net